Jamaica Raw DVD, Volume 6
back to DVD / Blu-Ray Media > Jamaica Raw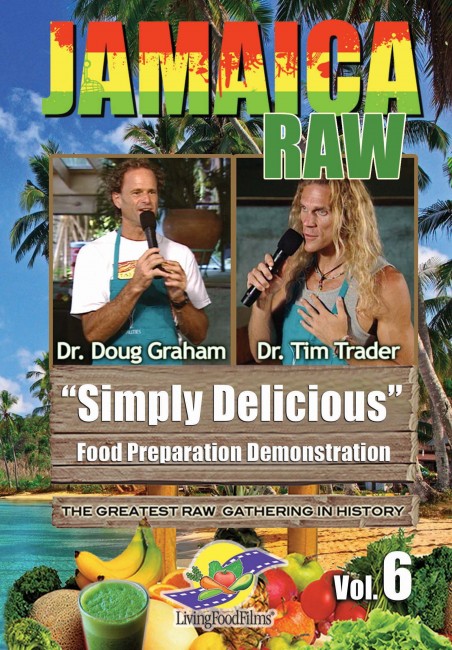 Volume 6 of the Jamaica Raw series features Dr. Doug Graham, and Dr. Tim Trader demonstrating a set of food preparation techniques they have dubbed "Simply Delicious." It is an incredible way to keep raw food preparation simple. For those worried that a raw food diet requires a considerable investment of time and effort, "Simply Delicious" is for you!


DVD, 41 Minutes




Dr. Douglas Graham, a lifetime athlete and raw fooder since 1978, is an advisor to world-class athletes and trainers from around the globe.

Dr. Timothy S. Trader in Recent autobiographical sketches states that he obtained a naturopathy degree from Clayton College and in 1991 got a "Ph.D." from the Life Science Institute.

Jamaica Raw. Filmed in Jamaica, a series of discussions, lectures and demonstrations given by esteemed raw and living food masters gathered from around the globe. We hope to share with you their wisdom, experience, and delicious raw recipes! Our mission is to spread to world the wholeness and health benefits provided by the phenomenal benefits of a raw diet, and the consumption of living foods.