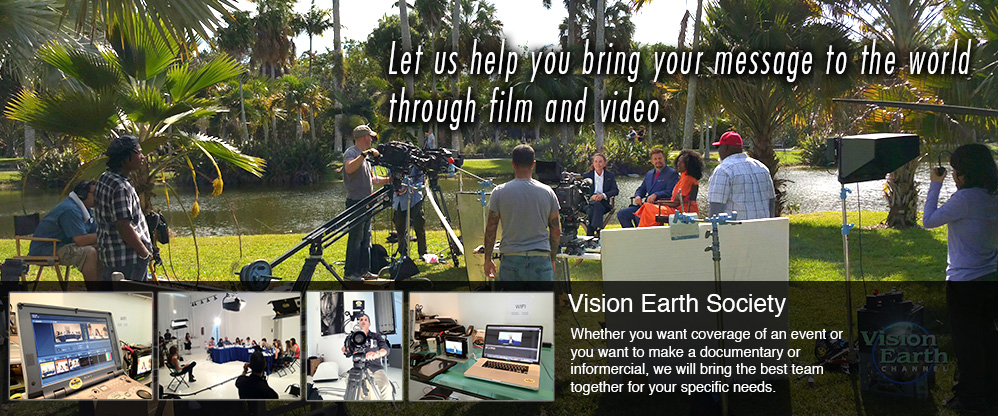 Video Production Services
Vision Earth has over 40 years of experience, producing documentaries, infomercials, commercials, testimonials, coverage of live events and more. Our mastery of the production process has resulted in a catalogue of high quality precisely crafted films. Let our award winning talent take your project from idea to reality. Do you need full production or just some help realizing a piece of the puzzle? Vision Earth will deliver. You can count on us to provide the most experienced crews, best editors and top of the line equipment.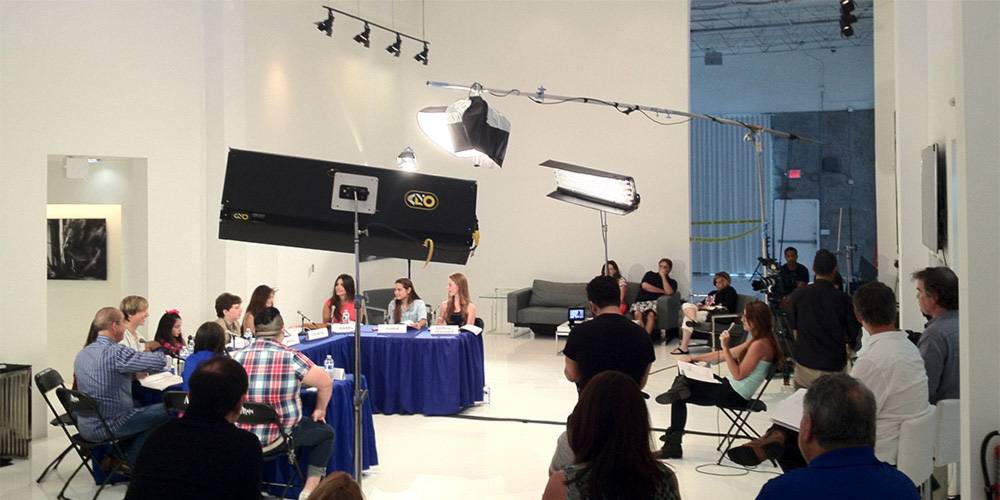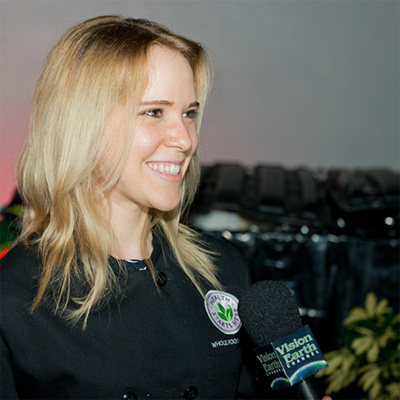 Development
We take the time to explore exactly what you need to say, what results you want and how to make it happen...on time and on budget.
Concept
Timeline
Budget
Goals
Pre-Production
Preparation is everything. Our team gets the details right and the big picture perfect.
Scriptwriting
Storyboarding
Casting
Hiring Production Crew
Location Scouting
Production
You need an expert Director of Photography and camera person who can capture the right image at the right time. Our professional team delivers high quality footage suitable for film or broadcast.
1 Camera 2 Person Crew
- 1/2 Day
- 1 Day
2 Cameras 3 Person Crew
- 1/2 Day
- 1 Day
3 Camera 4 Person Crew
- 1/2 Day
- 1 day
Live Event Production
Green Screen Production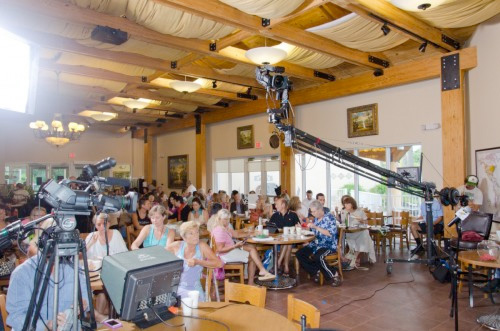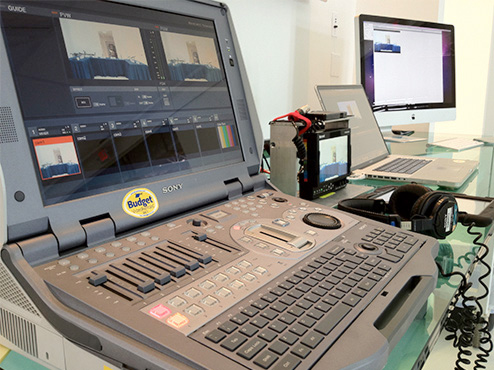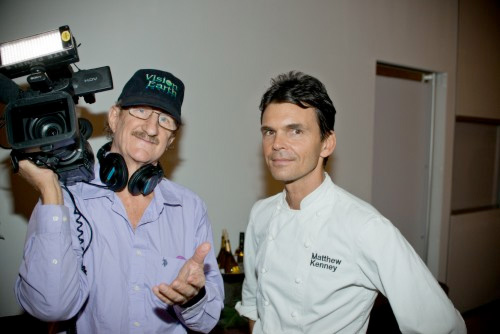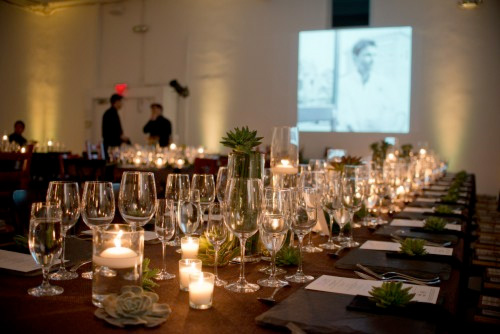 Post Production
Post-Production is where true artistry takes place. Our team transforms raw footage into the expertly finished video you need. Whether you are creating a commercial, documentary film or instructional video, Vision Earth can put the finishing touches on your project. We are able to edit footage, add titles and animation, taking your video to next level of professionalism. Closed caption and subtitling services are available as well, ensuring that your message reaches as many people as possible.
Editing
- 1/2 day
- 1 day
Motion Graphics
- By Hour
- By Day
Closed Captioning / Subtitling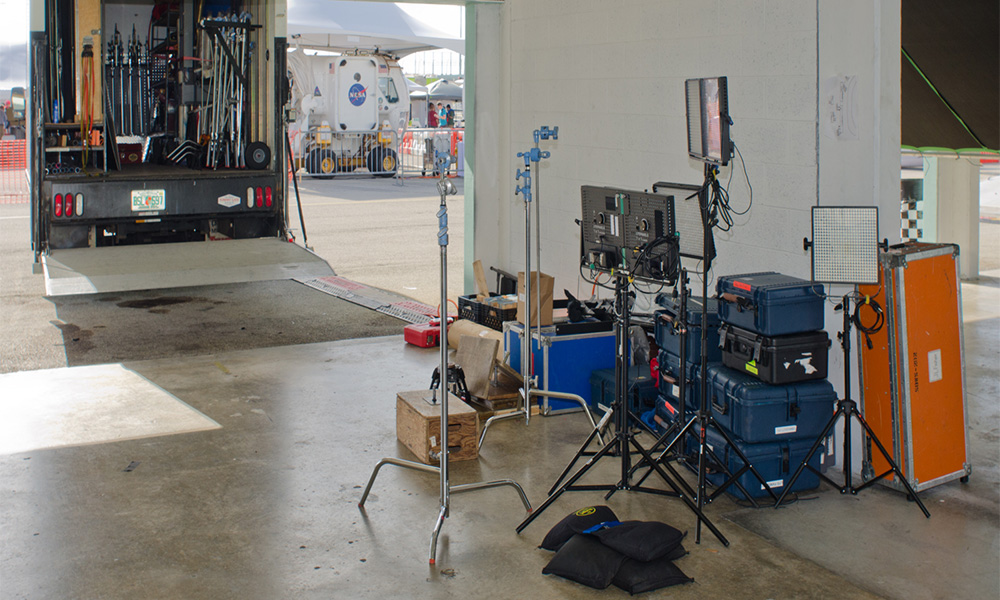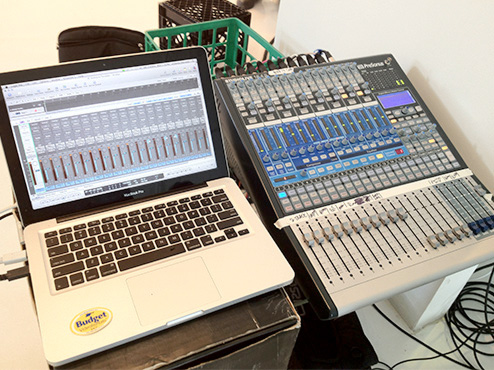 Audio Production
Vision Earth is your audio production paradise. We refine your video's sound with state of the art audio equipment. Our sound technicians have every tool at their disposal to create crystal clear expertly synced sound and music for your final product.
Audio Editing
Sound Design
ADR (automated dialogue replacement)
Voice Over
Recording Sessions
- By Hour
- By Day
Distribution
So you have the perfect video, that's been professionally shot, expertly edited and carefully finished. Now what? Now it's time to think about distribution. How you are going to get your finished product to the world? Vision Earth has that covered as well. We can quickly produce copies of your content in whatever format you choose. We can even design your DVD disc art and Amaray DVD box covers.
Duplication Services
DVD
Blu-Ray
USB Drives
Amaray Design