Aris LaTham, 'The Sunfired Gourmet', has been a vegetarian for 39 years and a living-'raw' foodist for the past 33 years. He was voted one of the top vegetarian chefs in the USA by Vegetarian Times Magazine. He has been featured in Essence, Jamaican Eats, Vegetarian Gourmet, Health Quest, Upscale, UK's Balance, and Japan's Tarzan Fitness Magazines. Newspapers, including the Washington Post, Harlem's Amsterdam News, Jamaica's Gleaner and Observer, have reviewed the Sunfired Cuisine... Aris was the featured chef at the Raw Food Masters Culinary Showcase at Swept Away Resort, Negril. He has served as an Executive Food Service Consultant to the Island Outpost Strawberry Hill Resort in Irish Town, and catered to the Kingston Hilton Hotel in Jamaica. He is currently engaged in the training of vegetarian and raw food chefs for other major international resorts and hotels.

Living Food Films, a division of Vision Earth Society, filmed and provided a live video streaming feed of Dr. Aris Latham at Hippocrates Health Institute in West Palm Beach, FL. Still photography by Robert Giordano.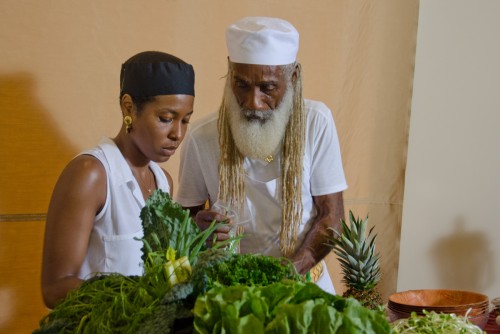 Dr. Aris Latham preparing food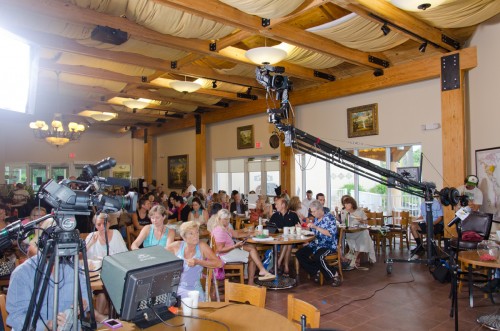 Multiple cameras used to film Dr. Latham's lecture and demonstration.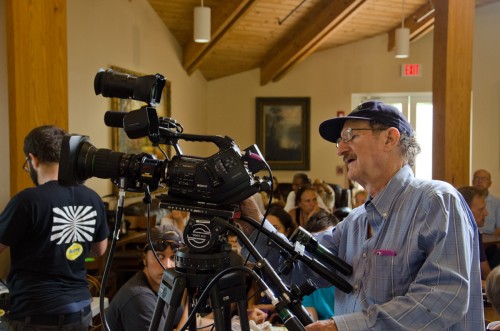 David Haylock checking one of the cameras before Dr. Latham's lecture.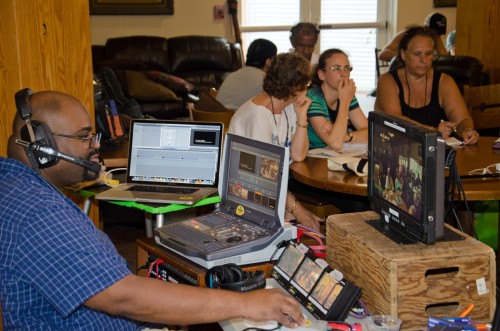 Living Food Films provided live video streaming of the event.